Back
2021 Quarter 3 Stakeholders Report
---
September 23, 2021: 2021 Quarter 3 Stakeholders Report
Greetings Humans! (And those that work with them.)
As fall approaches, and we close out another outstanding summer competition season, the humans at RoboNation have been reflecting on the last year and a half. This has been a season of unity–we were thrilled to see our students and educators rallying together to use their collective resources to support each other, learn, and strengthen their skills–both technical and non-technical.
We successfully held four competitions this summer – IGVC, International SeaPerch Challenge, RoboBoat and RoboSub.
We are incredibly proud of every team that participated. We grew the opportunities for our students, reached new countries and educational communities, and added innovative and fun ways to recognize our teams for achievements at all levels.
Thank you for staying committed to curiosity this year. 🤖
Daryl Davidson, Executive Director
---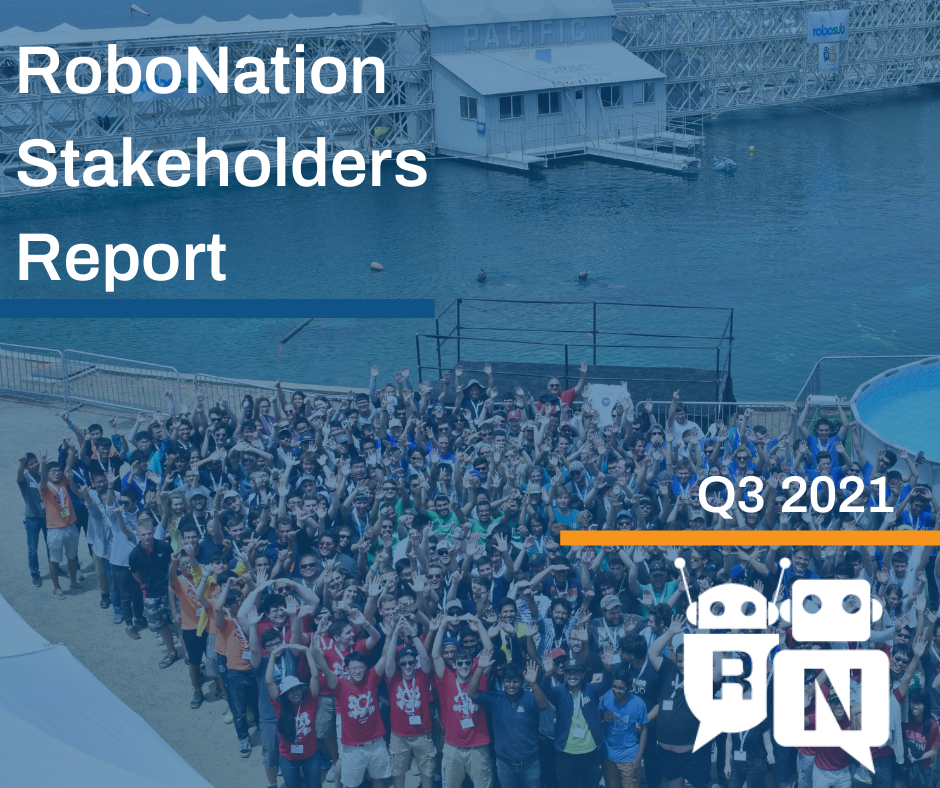 Download the Report
Our circuits are overloaded with the excitement of releasing this Stakeholders Report.