Back
2021 Quarter 4 Stakeholders Report
Greetings Humans! (And those that work with them.) As we wrap up 2021 and tie it in a bow, our robots 🤖 , snowbots ☃️ , and hohohobots 🎅🏽 ,  are grinning from circuit to circuit looking back at all of the amazing work our RoboNation family accomplished. The health and safety of our RoboNation family is our number one priority, so in 2021 our students, staff, and volunteers, thought outside of the box to virtually test the powers of autonomy. As we begin the New Year, we are thankful for all of your support and dedication to bringing innovative STEM opportunities to students across the globe! 🌍 We'll be hitting the ground, water, and air in person for our 2022 Competition Season. We cannot wait to see you all this year. Happy New Year!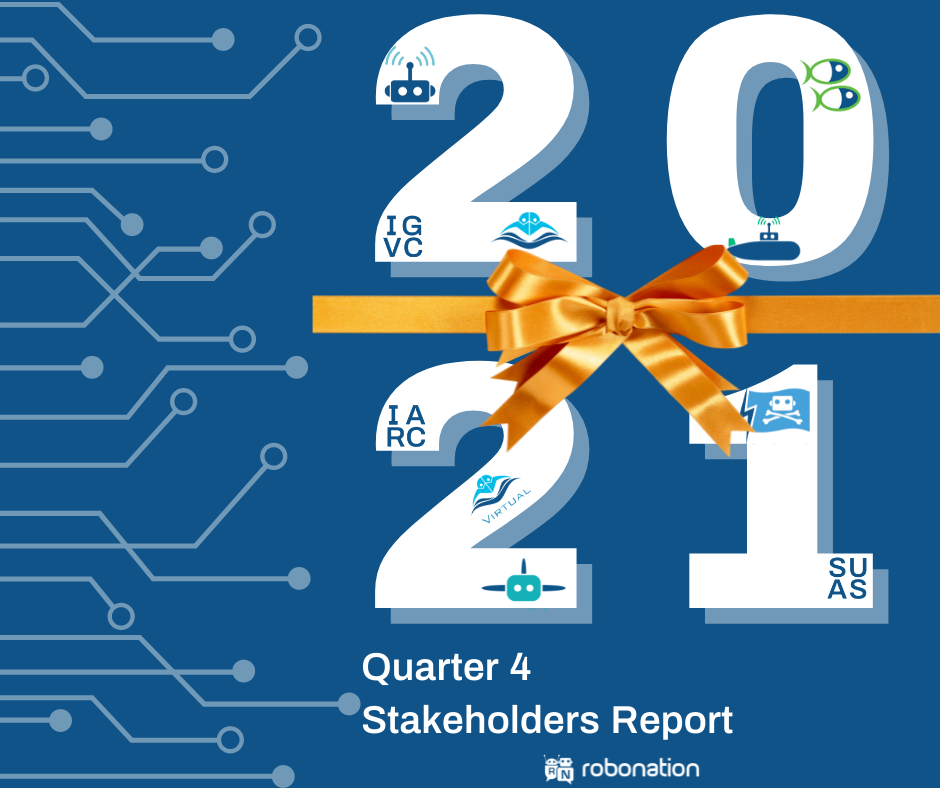 Download the Report
Our circuits are overloaded with the excitement of releasing this Stakeholders Report.
Download
Created with Sketch.