Back
WAM-V Awards
The results are in! After receiving 22 promising proposals for the WAM-V application, our panel of evaluators spent the past month reviewing and scoring each proposal across the same criteria each team was given. We are pleased to announce that 9 teams have been approved to receive a 16' WAM-V USV platform in preparation for their participation at the 2022 Maritime RobotX Challenge.
Congratulations to all the teams who submitted a proposal! Thank you for your interest in RobotX and furthering the research of autonomous maritime systems.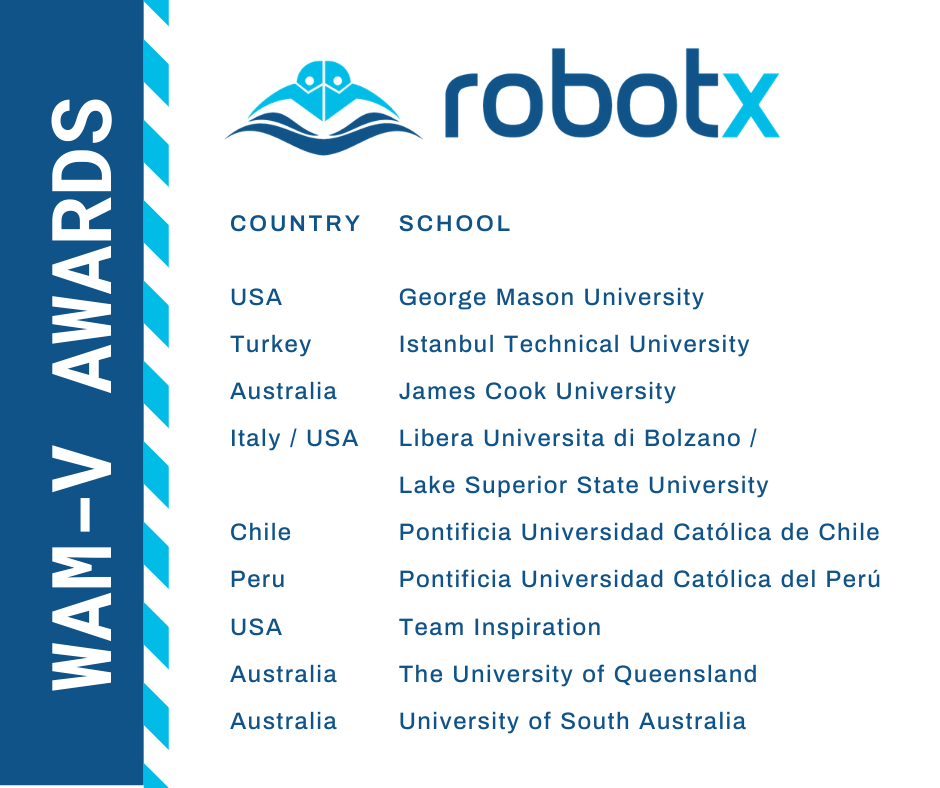 Once again, thank you to all those who submitted a proposal and all the evaluators!