Back
Making history! Team comes in 3rd in international robotics tournament
The VantTec team, made up of students from the Monterrey campus, became the first Mexican team to participate in the RoboSub international robotics competition and won third place overall.
---
By MARTHA MARIANO | MONTERREY CAMPUS – 10/13/2020
---
With the creation of an autonomous submarine prototype, the VantTec student group from the School of Engineering and Sciences at the Monterrey campus became the first Mexican team to participate in the RoboSub competition and took third place out of 33 international teams.
RoboSub is part of the RoboNation initiative that promotes robotics for the creation of unmanned vehicles using science, technology, engineering and mathematics.
The twenty-third competition was held virtually in August, with teams invited from countries such as Brazil, Canada, Egypt, India, Mexico, Norway, Poland, Singapore, and the United States.
The VTec U-III is the third prototype submarine designed by VantTec and was created to take part in this year's RoboSub competition.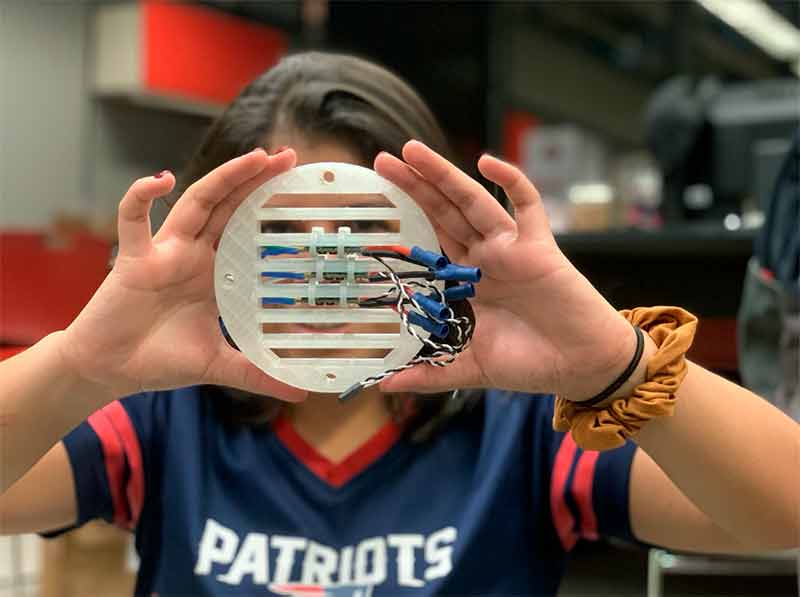 The unmanned underwater vehicle is made of lightweight materials and includes mechanical accessories such as a robotic arm, a marker dropper, and a torpedo launcher, explained Alejandro González García, leader of the VantTec team.
"The competition involves a series of underwater challenges to test the submarine's abilities, such as navigating between obstacles, detecting and tracking acoustic signals, firing torpedoes, and manipulating objects," he said.
In addition to third place overall, VantTec was awarded first place in the "Best Video" category and fourth place for "Website".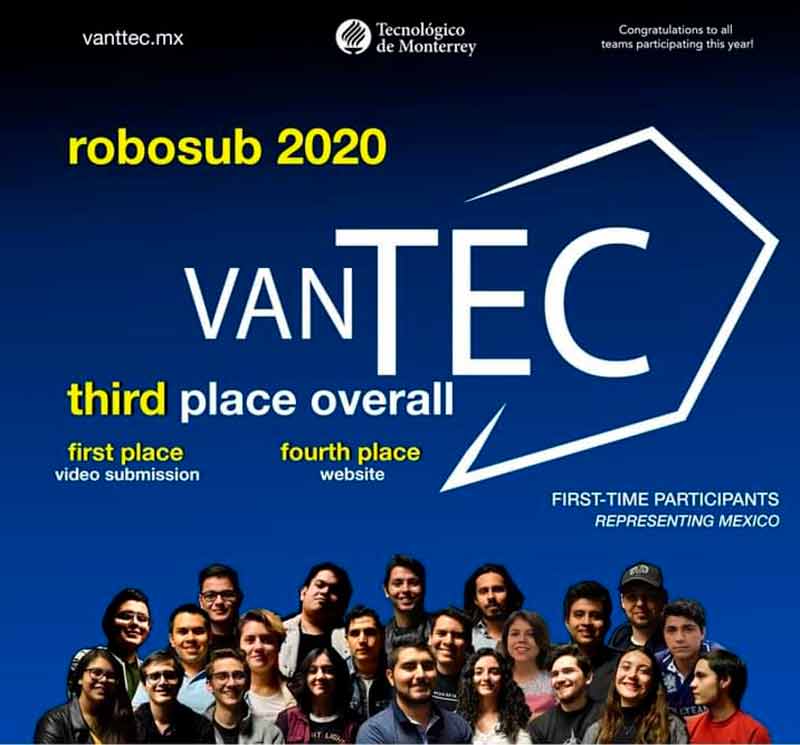 The recent graduate in Mechatronics Engineering pointed out that the submarine is currently at the design stage, waiting to be built once the health emergency is over.
"Our main challenge has been mechanical, because the experience we have is with boats, so everything specific to submarines was a big change," he commented.
The team's strategies to position itself within the first three places included creating a flotation system that would equalize the density of the water.
"The submarine is about 75 centimeters long and is made of aluminum. The cylinders are made of acrylic and inside it has 3D-printed parts," he said.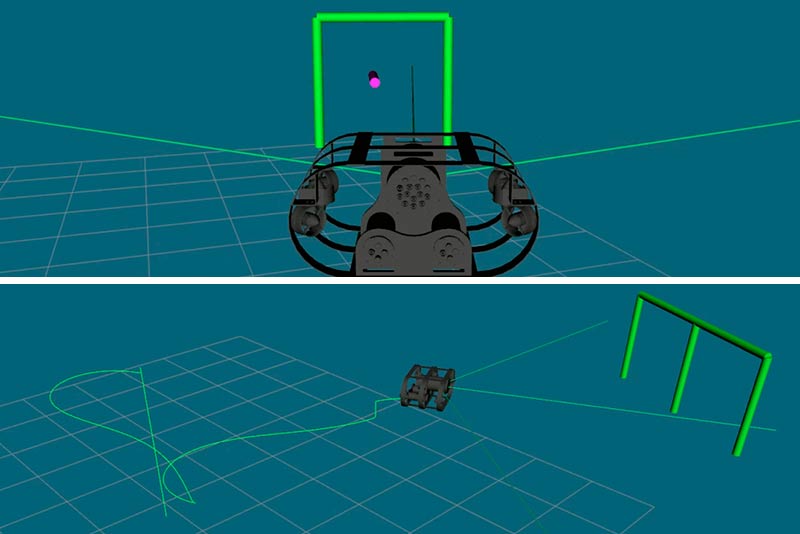 Going up in the world of robotics
VantTec was formed in 2017 at the Monterrey campus, and focuses on the research and development of autonomous vehicles.
"Three years ago, we decided to set three goals as a team: win RoboBoat, participate in a non-boat competition, and inspire many more people to get involved in this area," the Tec graduate commented.
With these three objectives fulfilled, Alejandro assured us that VantTec will continue to develop as a more united team, and with an identity that differentiates them from others.
"The team has more of an idea about what it wants to do as a whole group, and it's easier to work with the team members and convince them of what we're doing with a strong identity," he said.
Alejandro stated that VantTec will continue to prepare to compete in future contests, given that current triumphs have motivated them to continue representing Tec de Monterrey and Mexico with pride.
"As Mexicans, having a good showing has always given us satisfaction, but in this case, it was not only to be competitive, but also to win and show that we can be the best," he explained.