Community Hour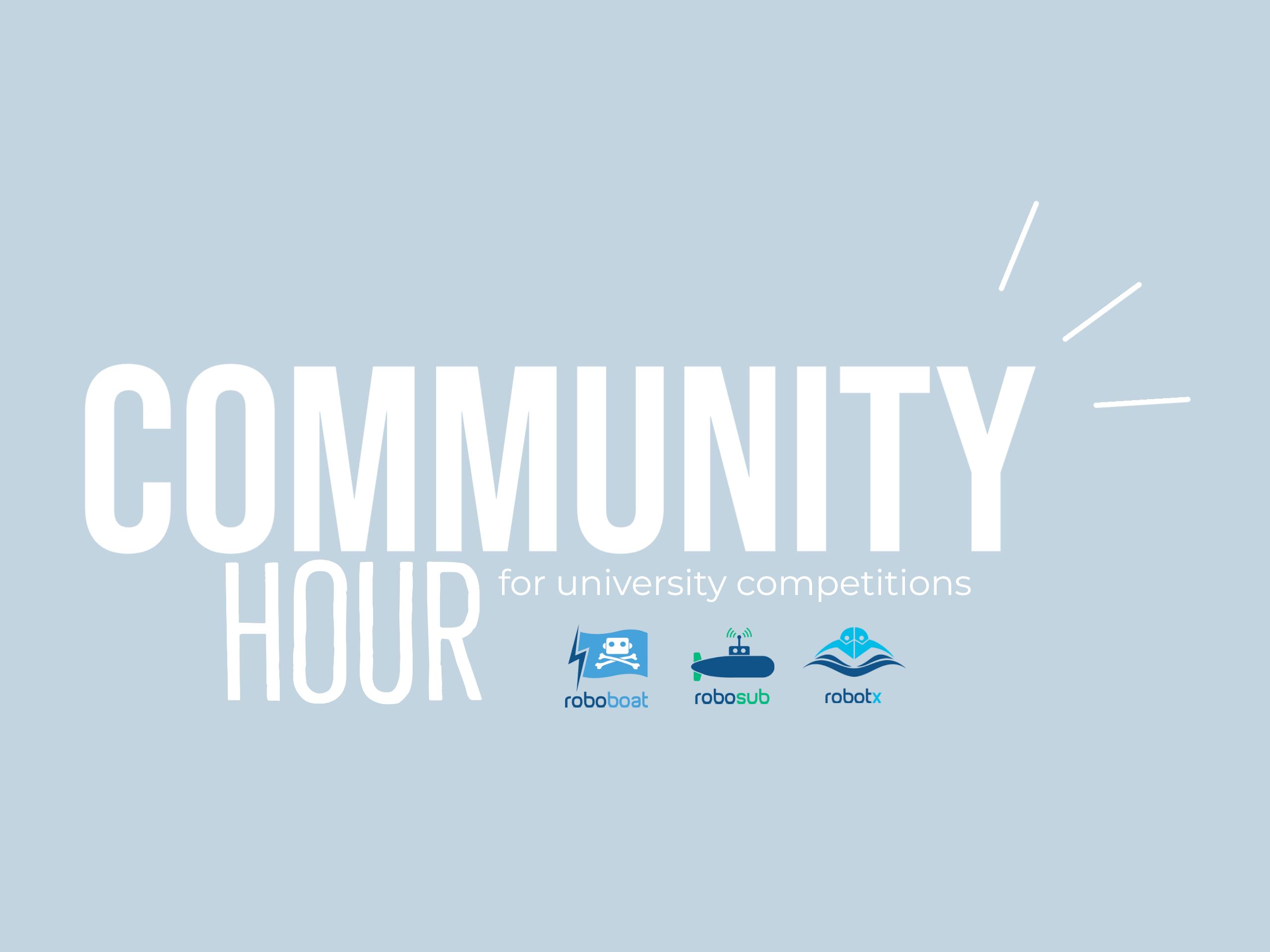 Community Hour
Community Hour is a monthly engagement opportunity designed to bring together participants of all three university competition* communities together, to stay informed with the latest updates and to develop an exciting year of robotics. 
Yes, this might be yet another video call, but we hope it will be worth it when your team is one step ahead and better prepared for the summer!
Some calls will be open to anyone who is interested while others will be closed to registered teams only — so be sure to read the details! Each call may include announcements, giveaways and discussion.
*University Competitions: RoboBoat, RoboSub, RobotX
Community Hour Calendar
Next Call:
December

January Community Hour
The December Community Hour has been pushed to January. Happy holiday and good luck with the end of semester!
Date & Time Coming Soon! 
• Signup required
• Open to all interested students and teams!
Topics:
• Data Sharing
→ Click the blue "Suggestions?" button to submit a topic! 
Not able to join? Check back here after the call for notes and a summary of the discussion.
Past Call:
November Community Hour
November 13, 7:00pm ET (New York time)
• Signup required
• Open to all interested students and teams!
Summary:
Had a great turn out for the first Community Hour session! Updated were provided regarding RoboBoat 2021 and RoboSub 2021 intent to compete forms, registration and objectives. Attendees broke out in breakout discussions on various topics, debriefing the 2020 competitions and providing insight on the 2021 competitions. 
Were you not able to join? Check back here for notes of the discussion soon!